Window Installation Services
Replacing your single-pane windows allows you to reap some pretty big benefits quickly for a modest investment.
Homes with new energy-efficient windows are attractive to prospective buyers. Replacement costs are recouped at 70-80% of the cost to replace them. Energy efficiency also allows maintaining a constant comfortable temperature.
Replacement can:
increase the value of your home
reduce heating and air conditioning costs
Save $ with New and Replacement Energy Efficient Windows
During the cold winter months here in Michigan you' want all the protection from the cold you can possibly get. You also want to make sure you're not spending too much money during the winter months to stay comfortable either. Luckily for you, by installing new or replacement energy efficient windows you can create a more comfortable living environment, while saving money.If you notice your windows are cold to the touch, or fog up when the temperatures drop, then it might be time to consider a replacement.
Below we cover the benefits of installing new or replacement windows before cold Michigan winters arrive, as well as the benefits you'll enjoy for years to come. Replacing your windows now will also help you enjoy greater comfort in Michigan summers.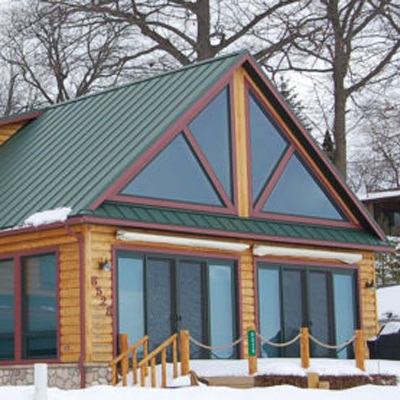 Increased Means Saving Money
Newer windows will be more energy efficient. If your home windows weren't new when you moved into your home and you have lived there four or more years then your home could be leaking warm air out and letting cold air in. Modern windows are generally double pane or triple pane, which means there's an extra barrier between your home and the outdoors.
Modern windows mean more insulation for your home and an extra layer of protection between you and the frigid outdoors. For starters, you'll be able to recoup the cost of your investment quite quickly via energy savings. In some cases you'll see a 30% reduction in your heating bill right away. The new installation windows and replacements windows we recommend meet or exceedEnergystar ratings.
Over time your windows will actually pay for themselves, and they'll be saving you money.
In Some Cases You Might Qualify For A Tax Credit
New Windows Can Be A Quick and Painless Installation
Removing and installing new windows is a relatively painless process. If you're worried about getting your new set of windows installed before the snow starts to fly, then you don't have to worry.
Our team understands your pressing needs and will do whatever it takes to ensure your home is ready to take on the winter months.
New Windows Can Actually Protect Your Home
The new glazing that covers most modern windows will also protect the inside of your home from damaging UV rays. These rays can be quite harmful to carpets, furniture, and upholstery. This can save you money, as your modern windows will help to raise the value of your home.
If you think of your home as an investment, then it makes sense to upgrade your windows in order to improve your living situation, save money, and protect your upholstery.
Fill out the form below and we will happily contact you to schedule your estimate.